Good Morning everyone! Finalmente el grupo de estudiantes de 2 ESO hemos regresado a las clases después de una intensa aventura por tierras londinenses. Atrás queda toda una semana de visitas culturales a museos, inmersión en un colegio inglés y frecuentes viajes en metro.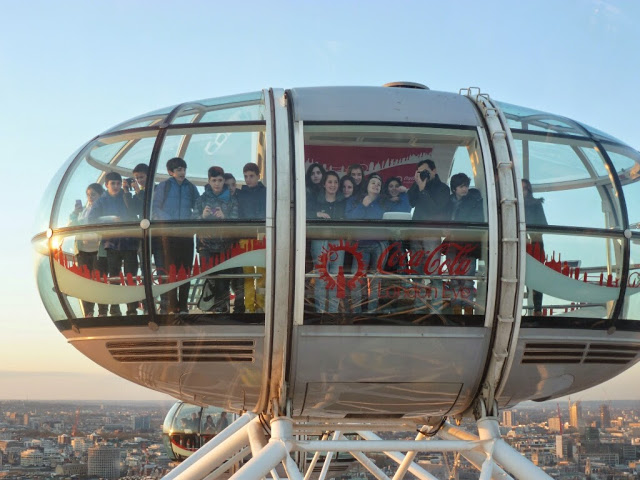 Los últimos tres días los pasamos realizando actividades en el British Museum, la National Gallery y repasando contenidos de ciencias naturales en el Natural History Museum. También hubo tiempo para compras en Portobello Road y Oxford Street. Sin embargo, lo que nos quedará como un gran recuerdo es el tiempo que estuvimos en el colegio Saint Thomas More en Chelsea. Quedamos encantados de su recibimiento y de todos los momentos que pasamos en las clases y en los talleres de Drama, Art, Graphics and Music. Esperamos con impaciencia su llegada a España el próximo Junio y su visita a nuestro colegio. So, see you soon!!
Good Morning everyone! Finally our group of students of 2ESO has arrived after an intense adventure in London. Looking back, we had a week full of exhibitions, a language exchange in an English School, and regular trips on the Tube.
We spent the last three days doing activities at the British Museum, the National Gallery and reviewing contents from Science at the Natural History Museum. We also went shopping at Portobello Road and Oxford Street. However, what will remain forever in our memory is the time we spent at Saint Thomas More School in Chelsea. We loved its warm welcome and all the moments we had in class and workshops like Drama, Art, Graphics and Music. We are looking forward to seeing them again here in Spain next June. So, see you soon!